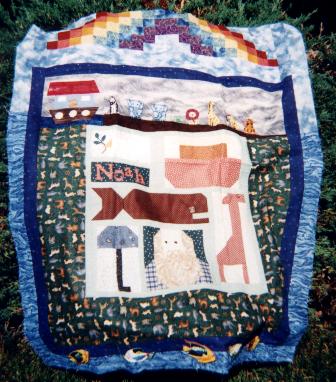 LEFT, the round robin piece (2000) was started by Corky Arkovich. in Northern Florida.  Then to Rena McClain of Delaware, Carolee Smith of Central New York, and to Marilyn Levy of Southern Ontario. 

The animals under the rainbow are embroidered and embellished.  The rain in the sky behind the animals has been embellished by hand with silver embroidery thread.  The five fish at the bottom have been embellished as well.

The participants really enjoyed working on this round robin piece.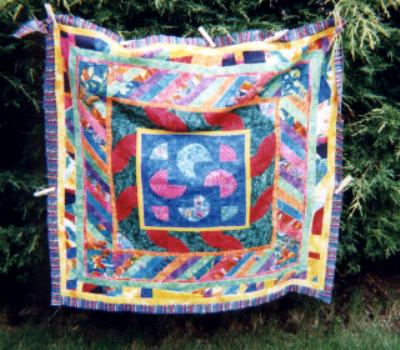 RIGHT:  The round robin piece on the right, was started by Sarah Luginbuhl of Rhode Island, and worked on by  Corky Arkovich of Northern Florida, Rena McClain of Delaware, Carolee Smith of Central New York state and Marilyn Levy of Southern Ontario.  This is how it looked when it returned to Sarah in Summer, 2000 for binding and completion.  The jewell tones were striking in this piece.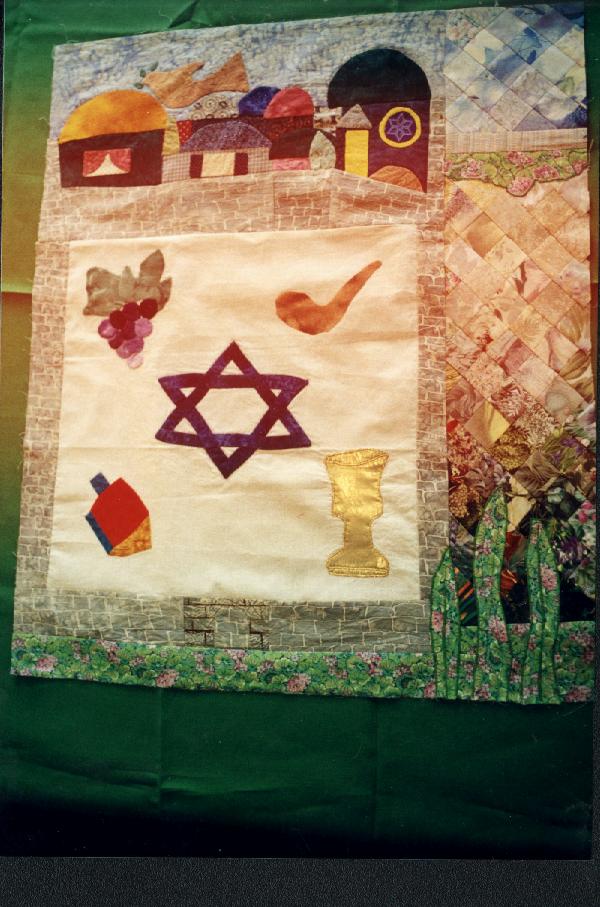 LEFT:  The square on the left, was started by RENA McCLAIN of Delaware. (The white centre square with the five hand and machine appliqueed symbols.)  CAROLEE SMITH of the Syracuse, New York area did the next border which included the "wall" and the hand appliqueed scene of Jerusalem.  MARILYN LEVY  of SOUTHERN ONTARIO did the watercolour quilted 'wall" and "rosemary" growing around HAKOTEL.  Then this piece was mailed to SARAH LUGINBUHL , CORKY ARKOVICH and then home to RENA.

2000/5760 .. 



All designs shown are the property of the artist and may not be reproduced without permission

"HANDMADE means it comes from the HEART"

This page was last updated on: May 3, 2012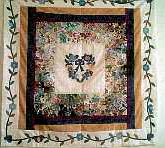 LEFT:  This square was started in Perth Australia (centre with hand appliqueed heart of flowers) by Annabell Samuell.  Marilyn Levy of Southern Ontario, created the watercolour quilted border.  The hand appliqueed floral boder was applied by Paula Rabkin of the DC area.  Presently, Rivi Shulman of Los Angeles area is embellishing the piece before it flies home to Australia in time for winter, 2003/5763

LEFT:  A round robin square started in DC by Paula Rabkin, sent along to Rivi Shulman in Southern California, over the Pacific to Annabell Samuell in Perth, Australia, back to Canada to Marilyn Levy and back home to Paula.   2001-2002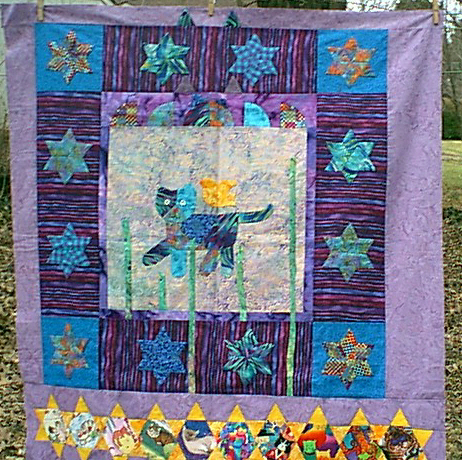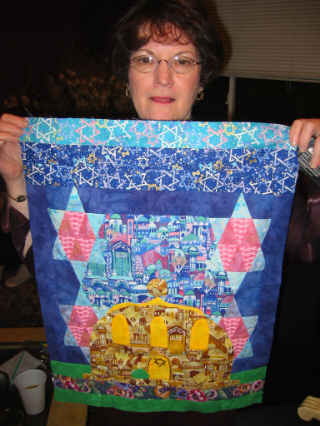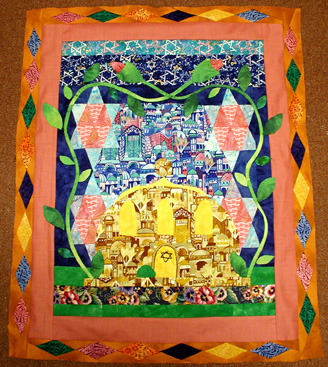 LEFT:  Round Robin square after it has been worked upon by Susan Kohnstam and Marilyn Levy.

RIGHT:  The same Round Robin square after Bonnie Rosen, Paula Rabkin, Corky Arkovich worked upon it and it returned to Susan.